Brembo Master Cylinders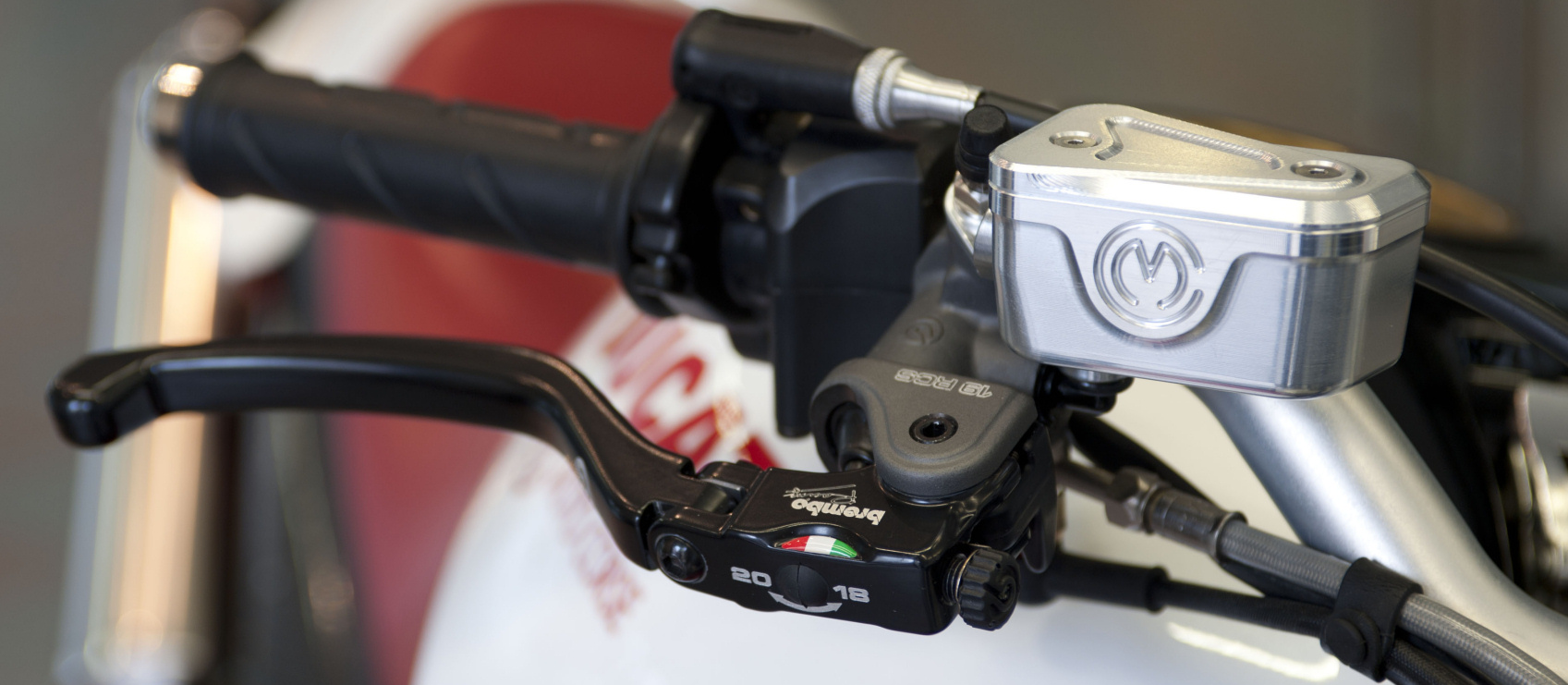 These Master Cylinders from Brembo guarantee immediate, controllable braking power under any condition. The perfected ergonomics of these components provide linear response at any given time.

With ample experience in the design of hydraulic components, Brembo has designed these brake pumps to provide outstanding linearity between the force applied to the lever by the rider and the braking response.

The master brake cyclinders are made from cast or pressure die cast aluminium. This lightweight material offers strength as well as a high quality finish.
They offer a unique, unrivalled feel as well as extraordinary controllability.
PRICED FROM R3'590.00
Please complete the form below and a Racer Zone Representative will contact you.